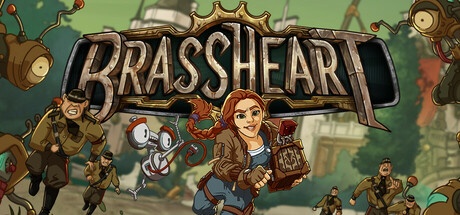 Hi Adventurers!
This is Mateusz from Hexy Studio. I did not found any thread for Brassheart - our upcoming point & click adventure game, so I would like to start one (I do hope it won't be treated as a spam
)
ABOUT BRASSHEART
Brassheart is a Point & Click adventure game set in the alternative 1920s, inspired by the dieselpunk aesthetics and the classics of the genre. In the world of Brassheart, Pola follows the clues that may provide a way to save her father kidnapped by his own invention, a rebellious supermachine, Valkiria.
YOU CAN FIND MORE ABOUT GAME HERE:
Brassheart on Steam -
https://store.steampowered.com/app/1072550/Brassheart/
Brassheart Indie DB -
https://www.indiedb.com/games/brassheart
Brassheart Facebook -
https://www.facebook.com/brassheartgame/
Brassheart Twitter -
https://twitter.com/Brassheartgame
We are very curious what do you think about our project:) Share your thoughts!